DOTY Awards 2022 Nominees Announced!
The 13th annual ceremony will be celebrated at PARKROYAL COLLECTION Kuala Lumpur on the 27th of April 2023.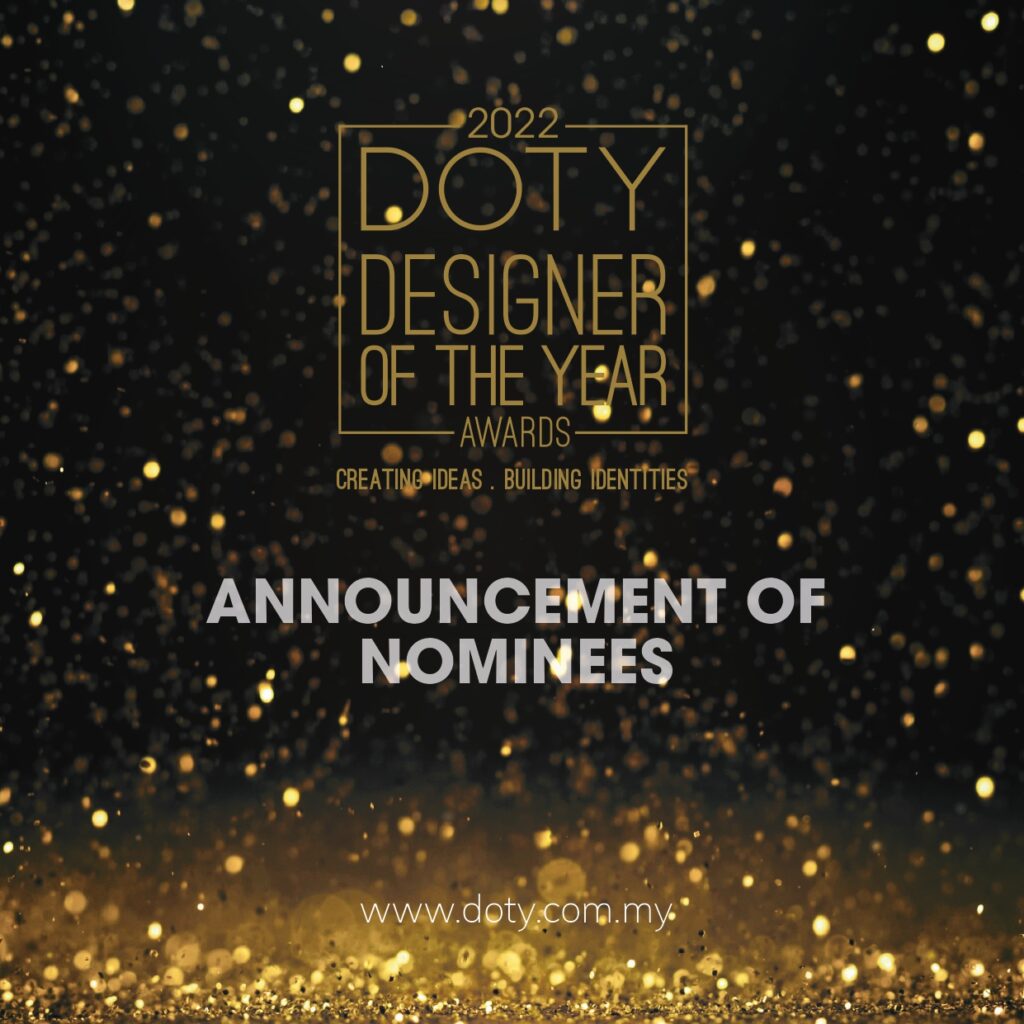 DOTY AWARDS honours the exceptional works by the absolute finest world-class designers in this competitive industry – as well as the brilliance of the designers themselves. The highly anticipated event will be held on the 27th of April 2023 at PARKROYAL COLLECTION Kuala Lumpur, courtesy of our Strategic Alliance Partners — Cosentino as the Platinum Partner, Super Ceramic as the Silver Partner and BEP Akitek as the Bronze Partner. 
We're thrilled to announce the nominees, with all entries independently judged by a diverse panel of renowned judges comprising Ar Duangrit Bunnag, Dato' Sri Bernard Chandran, Filippo Bertoni, Elizabeth Hew-Marini and Tyler Wisler. With 11 categories in tow, DOTY 2022's special awards include Asia's Most Influential Designer Award (AMIDA) which will be awarded to three international elites who have conceived stellar innovations, advocated for sustainability and played an influential role in this demanding industry: André Fu, Tony Chi and Alexander Wong. Another highly esteemed award is the Lifetime Achievement Award, to be presented to Dato' Dr. Ar. Ken Yeang for his impressive list of successes over his lengthy career. 
This year's DOTY AWARDS also witnesses the comeback of the distinguished Tri-Star Achievement Award, a special accolade that celebrates the achievements of outstanding designers who have been awarded a DOTY for three years in a row. It also welcomes the return of both the Building Transformation Recognition Award (BTRA) and Women Empowering Designer Award (WEDA) the former honours the initiatives taken in building restoration and transformation of an existing building as an effort towards sustainability while the latter champions female designers' dedication to excellence and leadership in innovation within the traditionally male-dominated design industry. 
The Asia's Most Prestigious Design Award (AMPDA) also makes a reappearance, acknowledging the designers' accomplishments in creating imaginative, captivating and functional designs that add value to a space while best highlighting the materials and technology used to complete them.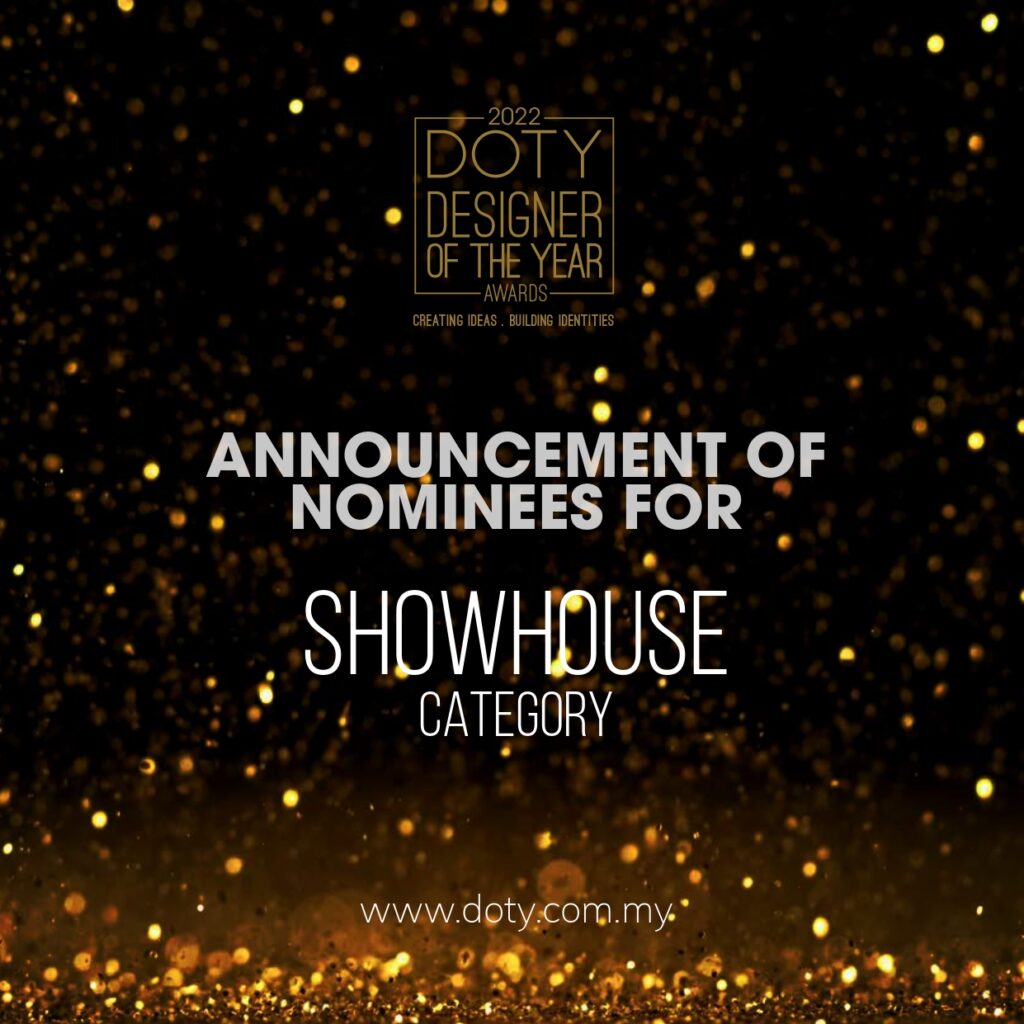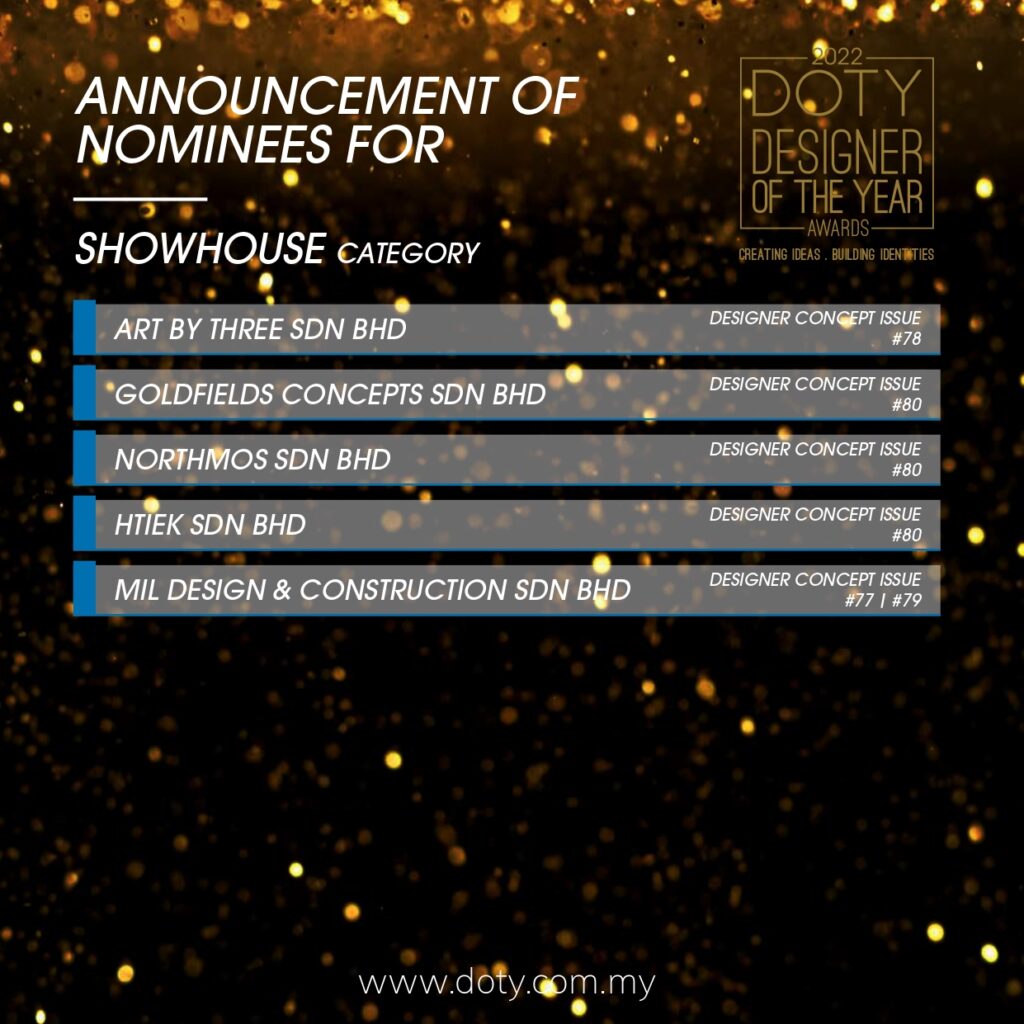 Winners will be announced on 27th April, 2023 , so stay tuned to know more! 
DOTY AWARDS 2022 is an exclusive ACG Media event, brought to you by Designer Concept and Commercial Concept. It is supported by our brand partners, QCtv, Nippon Paint and BlueScope Malaysia.